The third stage of SMART E263 ITS project has been completed
05.07.2022
The third stage of SMART E263 ITS project by TRAFFEST, ordered by the Transport Administration of the Republic of Estonia, has been completed and is waiting for the decision of the Transport Administration to be linked with and launched by the managing centre.
Soon the road users of Tallinn-Tartu-Võru-Luhamaa highway can drive from Tallinn to Võru by using the assistance of interactive traffic signs.
The dynamic traffic management created by the project enables to set various speed limits according to weather and traffic conditions, making driving safer, smoother and more economical. Additional information about SMART E263/E77 project and the signed contract can be found on the website of the Transport Administration.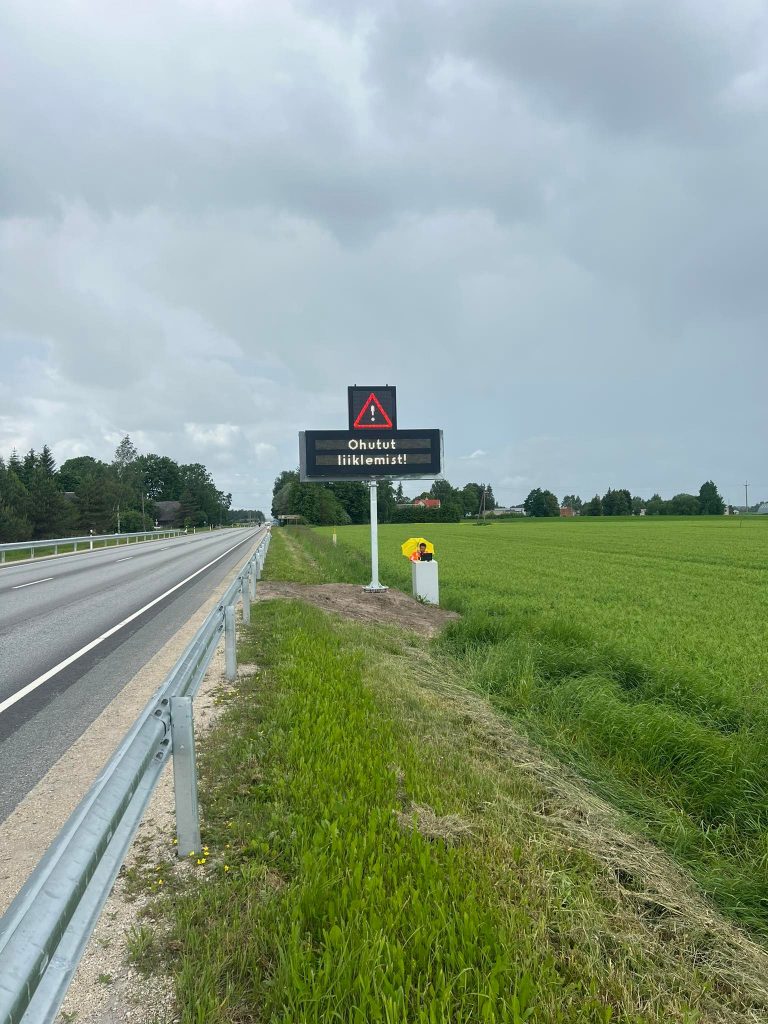 Interactive traffic signs and information board on the Tallinn-Tartu highway