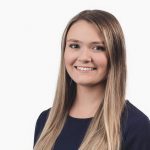 Mari-Liis Sepp
Department for Smart SolutionsProject Manager of Intelligent Transport Systems
TRAFFEST was our cooperation partner in the Smart E263/E77 (2021-2022) project, during which they installed various traffic signs with changing information, traffic cameras and traffic monitoring devices. In addition to reliability and professionalism, they always do a little more than we expect from them.

Kristjan Duubas
ITS Development Manager,
SMART E67 Project Manager
TRAFFEST was our main ITS technology and software partner on the international ITS project, SMART E67 (2016-2019). During the project, TRAFFEST established, for the first time in Estonia, a section with adaptive weather-related speed limits (weather responsive traffic management) on the Tallinn-Pärnu-Ikla highway. Several signs with variable message displays and traffic information were also delivered, as well as other smart ITS solutions that work together systematically. TRAFFEST delivered, in the framework of the project, a traffic management system (central traffic management solution) and a hardware neutral central software solution, which is the platform for new additional variable speed highway sections, to the Road Administration traffic management centre (TMC). TRAFFEST has been a professional and reliable partner that realised a complex, high-quality ITS technical solution on time. TRAFFEST is a partner that specializes in the delivery of hardware and software, and is focused on finding solutions.