Tallinn hosted a smart mobility conference "Smartly forward!"
26.01.2023
On January 25th, a smart mobility conference "Smartly forward! " was organised in cooperation with ITS Estonia, TalTech and TRAFFEST. The main topics of the conference were the current situation and the future trends of Estonia's and the world's mobility sector.
In the opening words of the conference, Ahti Kuningas, the Secretary General of the Ministry of Economic Affairs and Communications, said that in Estonia, there have not been any major projects concerning mobility lately. Although the last larger project Rail Baltic has helped to cultivate a more open mindset about connectivity, there are still those who doubt the necessity of the project. According to Kuningas, the developments of the transport sector must take into account climate goals.
In discussions, there was a consensus that when keeping the climate goals and the health of passengers in mind, travelling on foot, with bikes and with public transport should be preferred. Travelling by cars should be restricted, especially in towns. However, in rural areas, finding an equal alternative to a car might be difficult. In the mobility panel of the cities, the representative of TRAFFEST Viljar Nurme proposed to impose a congestion or pollution tax for the green areas of cities, in order to reduce cars in city centres. The panel discussion was moderated by Dago Antov, the Head of the Research Centre of Logistics and Transportation in TalTech.
The Deputy Mayor at Tartu City Government Raimond Tamm explained what has been done in Tartu for creating a sustainable city. He said they have been headstrong in continuing the project of car-free avenue, and that there have been changes in people's mindset. Tartu is trying to reduce the number of cars in the city by promoting cycling. The plan for the future is to create traffic space for different mobility types and pedestrians. Bold decisions lead to success.
The Director General at the Estonian Transport Administration Priit Sauk said that although their goal is to connect Estonia in a safe, smart and sustainable manner, it is hard to improve mobility in the conditions of decreasing resources. However, smart solutions are always of help in planning large strategic objects. The audience was interested in the necessity of building 2+2 highways – this is the requirement of the European Union, but in some cases, 2+1 roads are enough. So, building 2+2 roads is the matter of a political discussion.
The smart mobility conference "Smartly forward!" ended with an election debate "From car-centred mobility to people-centred mobility – if, how and when?", where the representatives of larger political parties had heated discussions about giving up free transport, the possibilities of improving the connectivity of rural areas, directing cars out of cities and the need for promoting green and car-free mindset.
The conference was moderated by Rasmus Kagge.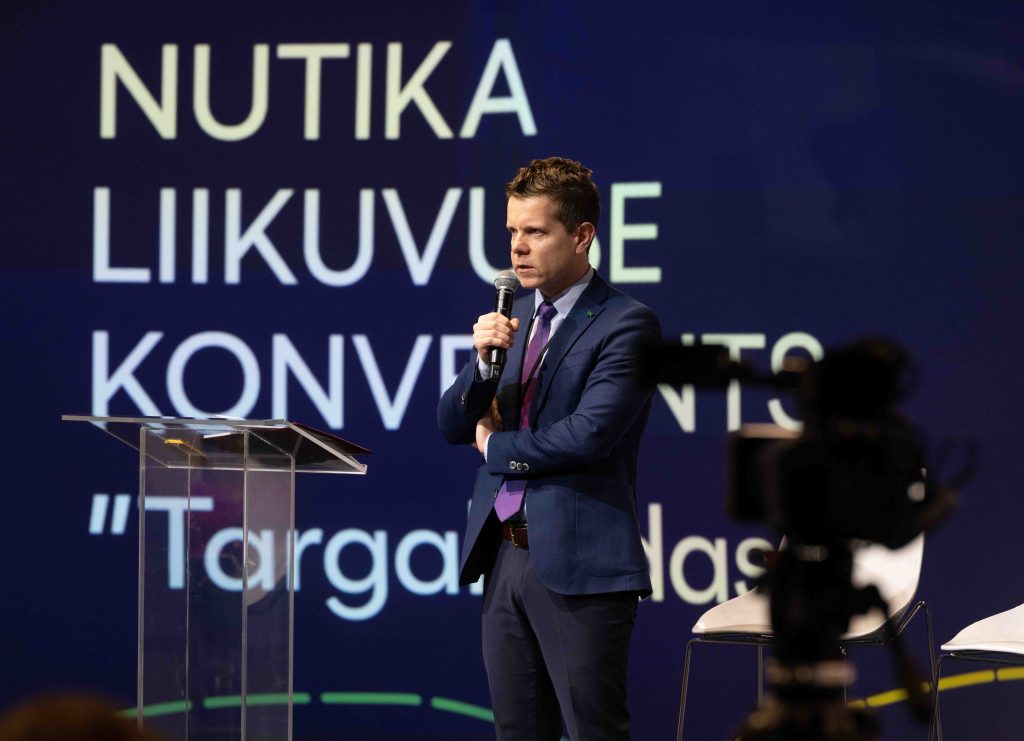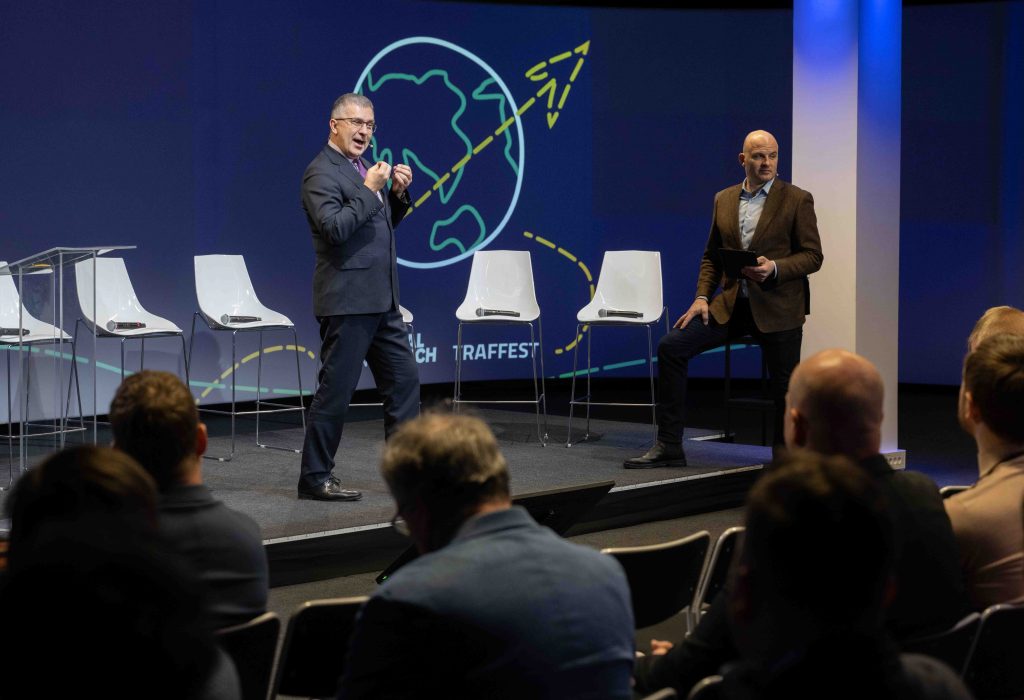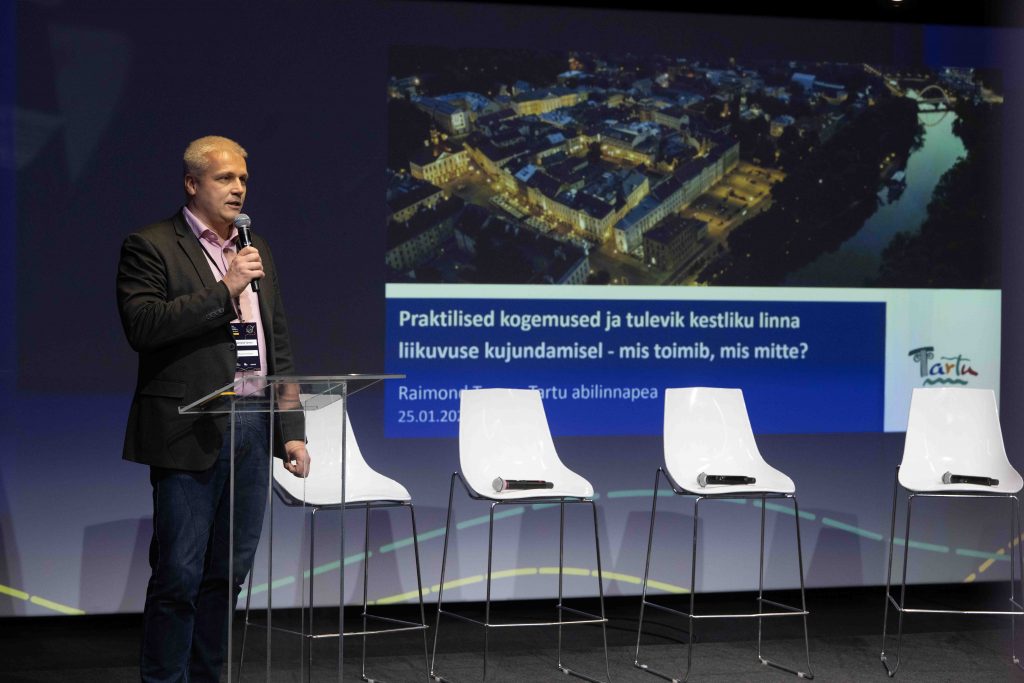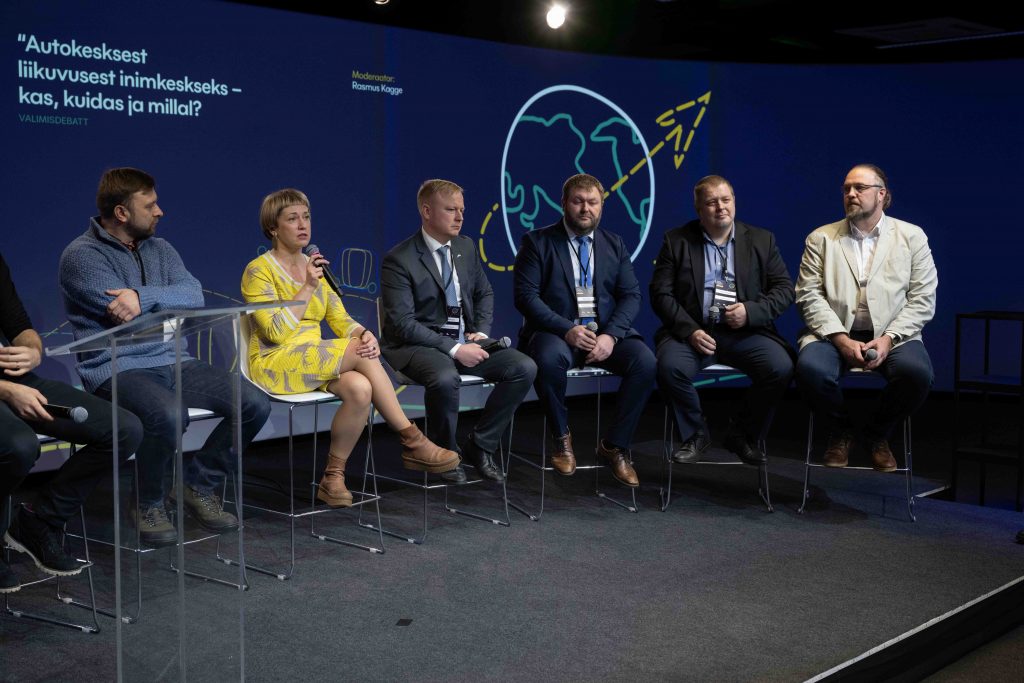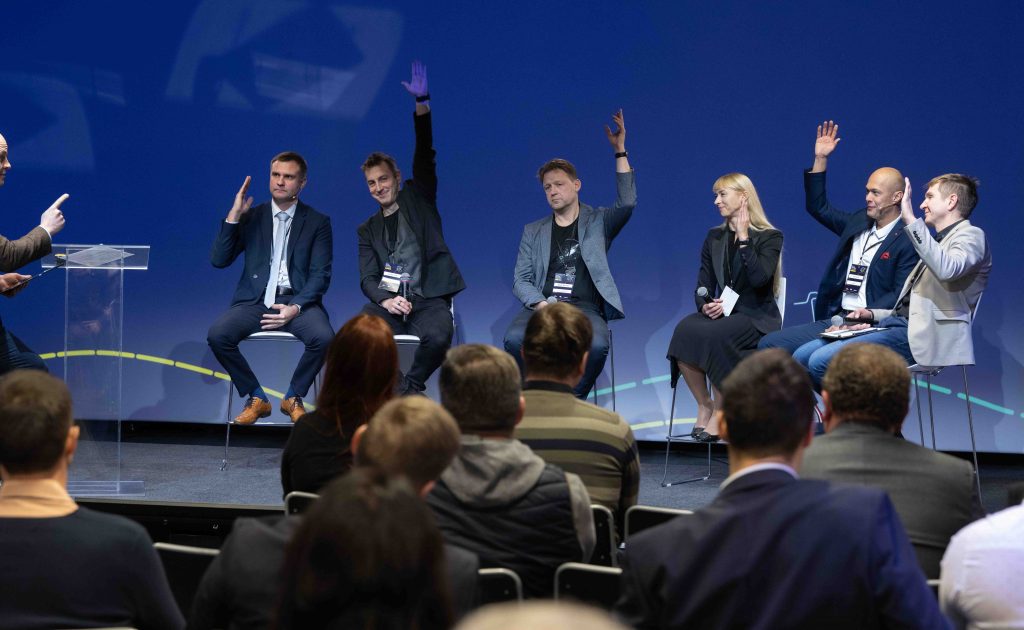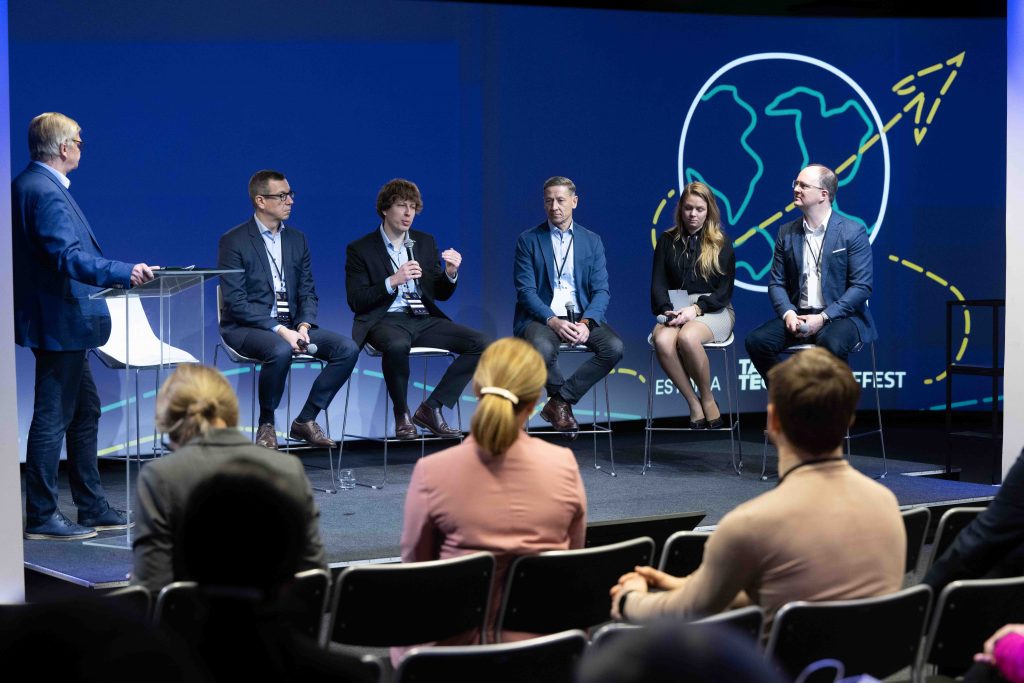 Photos: Erik Peinar